Episodes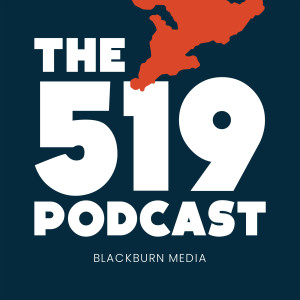 Thursday Aug 12, 2021
Thursday Aug 12, 2021
We had all hoped that, by now, we'd be done with the pandemic. But it's clear we are not. 
With the delta variant causing another spike in COVID-19 cases, and the number of people getting vaccinated seemingly stagnating, the debate now seems to be about can governments can do to mitigate the fourth wave of the pandemic.
The key, most experts agree, is vaccination.  
But how to you get people who are vaccine hesitant or outright refusing the vaccine to change their minds and roll up their sleeves? 
 
Some argue, that's where vaccine passports come in. 

Quebec says it's bringing in vaccine passports, and they've become an issue in the Nova Scotia election. 
 
But what about here in Ontario? So far, the province is saying they're not necessary. 
 
On this episode of the 519 Podcast, we hear from infectious disease specialist Dr. Zain Chagla about how vaccine passports might be the key to ending the pandemic. 
This episode is hosted by Craig Needles.